main page content
Skip main page content
M.D Masad Barhoum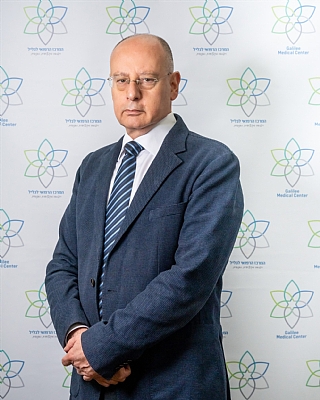 Masad Barhoum, MD, MHA
General Director
Galilee Medical Center
Born in 1960, Haifa, Israel.
Dr. Barhoum completed his medical studies at the Rappaport School of Medicine, Technion in 1984, and internship at Rambam Medical Center, Haifa, in 1985..
From 1986-1990, he was a resident in Internal Medicine at Rambam hospital, and from 1990-1993 completed his residency in Family Medicine.
During 1994-1995 Dr. Barhoum completed a course in Health Administration at University of Haifa, and from 2004-2006 went on to complete a Master's degree in Health Systems Administration at University of Haifa.
Upon completion of the residency in Family Medicine, Dr. Barhoum became head of the Kupat Holim "Clalit" clinic in Yokneam, serving as a family physician for Yokneam and the Menashe region.
From 1994 to 1999, Dr. Barhoum held positions in Clalit Health Services' Post-Hospitalization Treatment Unit, Home Care System and Home Hospitalization System, all in the Haifa & Western Galilee District.
In 1999 Dr. Barhoum was appointed director of "Holy Family" ("Italian") Hospital, a position he held until 2007, when he was appointed General Director of Galilee Medical Center.

I Believe:
My vision is that Galilee Medical Center will be a comprehensive University medical center, providing excellent services and care to the residents of the Galilee, with the highest level of professionalism, quality, availability and accessibility. Our Medical Center will be a teaching and research institution, involved in the community it serves, for the benefit of all Galilee residents..
"Together" - this is what leads both management and employees. Together with mayors and heads of regional councils and government ministries, we are working to development our medical center for the population we serve: 600 thousand people: Jews, Muslims, Christians, Druze and Circassians.
We are proud of our diverse medical staff that represents all sectors of our region's population, treating each and every patient as a human being in need.